Biographies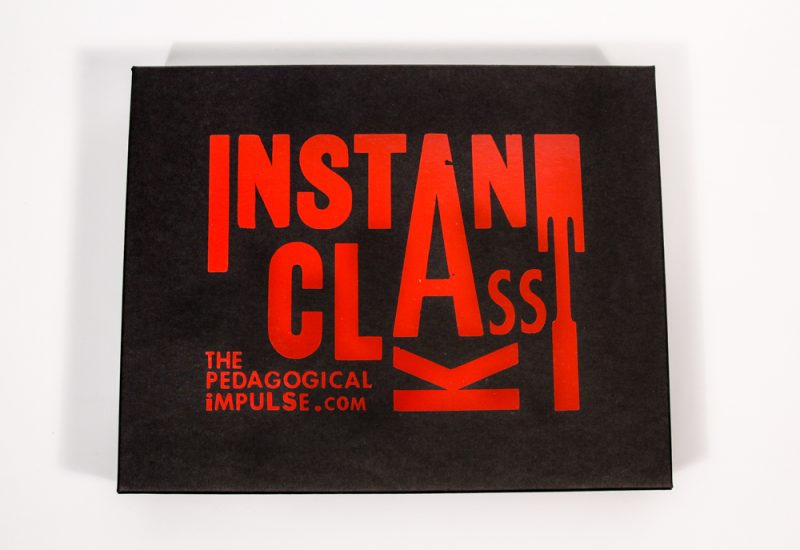 Anthea Black is a Canadian artist, writer, and cultural worker based in San Francisco and Toronto. Her studio work addresses feminist and queer history, collaboration, materiality, and labour, and has been exhibited in Canada, the US, France, Germany, The Netherlands and Norway. Black is co-editor of Handbook: Supporting Queer and Trans Students in Art and Design Education with Shamina Chherawala, Craft on Demand: The New Politics of the Handmade with Nicole Burisch, and the co-publisher of The HIV Howler: Transmitting Art and Activism with Jessica Whitbread. Black's curatorial projects include SINCERITY OVERDRIVE (2005), SUPERSTRING (2006), the ongoing research platform and touring exhibition No Place: Queer Geographies on Screen (initiated in 2011), and PLEASURE CRAFT (2014), which have focused on embodied perspectives and politics in relational practice, contemporary textiles, queer film and video, and film craft respectively. Black is an Assistant Professor in Printmedia and Graduate Fine Arts at California College of the Arts.
Shannon Gerard is an artist and Associate Professor in Publications and Print Media at OCAD University. Her work spans a variety of media. She produces written and drawn artist multiples and editions, prints, crochet, and large-scale installations incorporating stop-motion animation and wheat paste. Gerard's work employs play as a research strategy. Her areas of interest include the mindset of the collector, the sculptural and performative possibilities sug- gested by books and book-objects, the conceptual space that books occupy be- yond the presentation of texts and images, and how the social position of works (in other words, where we tend to encounter particular modes of art) mediates how we become engaged as readers/viewers. As a self-professed "professional mischief maker," her work with public/pedagogical projects such as Th e Carl Wagan Bookmobile and Mountain School Bookhouse emphasizes the materials and ethos of independent publishing as social-political engagements.
Syrus is a Vanier Scholar, visual artist, activist, curator and educator. Syrus uses painting, installation and performance to explore social justice frameworks and black activist culture. His work has been shown widely, including at the Art Gallery of Ontario, the University of Lethbridge Art Gallery, Art Gallery of York University, the Art Gallery of Windsor, and as part of the curated content at Nuit Blanche 2017 (The Stolen People; Won't Back Down). His performance works have been part of festivals across Canada, including at Cripping The Stage (Harbourfront Centre, 2016), Complex Social Change (University of Lethbridge Art Gallery, 2015), and Decolonizing and Decriminalizing Trans Genres (University of Winnipeg, 2015). Syrus is a core-team member of Black Lives Matter – Toronto. Syrus is also part of Blackness Yes!/Blockorama. Syrus has won several awards, including the TD Diversity Award in 2017. Syrus was voted "Best Queer Activist" by NOW Magazine (2005) and was awarded the Steinert and Ferreiro Award for LGBT community leadership and activism (2012). Syrus is a PhD candidate at York University in the Faculty of Environmental Studies.
Tania Willard, Secwepemc Nation, works within the shifting ideas of contemporary and traditional as it relates to cultural arts and production. Willard often works with bodies of knowledge and skills that are conceptually linked to her interest in intersections between Aboriginal and other cultures. Willard has worked as a curator in residence with grunt gallery and Kamloops Art Gallery. Willard's curatorial work includes Beat Nation: Art Hip Hop and Aboriginal Culture, a national touring exhibition first presented at Vancouver Art Gallery in 2011. Recently Willard curated CUSTOM MADE at Kamloops Art Gallery and was selected as one of five National curators for a National scope exhibition in collaboration with Partners in Art and National Parks. Her upcoming project co-curated by Karen Duffek will be a solo show, Unceded Territories: Lawrence Paul Yuxweluptun at the Museum of Anthropology. Willard's personal curatorial projects include BUSH gallery, a conceptual space for land-based art and action led by Indigenous artists.
Helen Reed and Hannah Jickling have been collaborating since 2006. Their projects take shape as public installations, social situations, and events that circulate as photographs, videos, printed matter, and artists' multiples. They are currently fascinated with the 'contact high' intrinsic to collaborative research, especially in their recent projects with children. Helen and Hannah have exhibited and performed internationally, with both individual and collaborative work appearing in such venues as: The Portland Art Museum (OR), The Dunlop Art Gallery (SK), Smack Mellon (NY), Doris McCarthy Gallery (ON), The Yukon Arts Centre Gallery (YT), YYZ Artists' Outlet (ON), Carleton University Art Gallery (ON), Dalhousie University Art Gallery (NS), Bästa Biennalen (SE), The Vancouver Art Gallery (BC), The Power Plant (ON) and Flat Time House's first issue of NOIT (UK). In Fall 2017, they released Multiple Elementary, a book that explores the elementary school classroom as a site of invention and reception of contemporary art practices, published by YYZBOOKS (Toronto) and Black Dog (UK). Jickling and Reed are recipients of the 2016 Ian Wallace Award for Teaching Excellence (Emily Carr University of Art & Design), a 2017 Mayor's Arts Award for Emerging Public Art (City of Vancouver) and a 2018 VIVA Award (Jack and Doris Shadbolt Foundation for the Visual Arts).
Rodrigo Hernandez Gomez creates installations, artist multiples, and socially-engaged projects. His installations explore non-dominant forms of cultural authenticity and co-instituting models through wall texts, video, and photo-collage. His civic-engaged projects deal with estates of migrant knowledge, value creation, and critical pedagogy. His artist multiples are wearable pieces, such as goggles and headpieces, that situate Indigenous Nahua aesthetics in juxtaposition with diasporic expression. Rodrigo was born in the Anahuac (Mexico City) and raised near Cuicuilco. He is of Nahua descent and is currently making work in Canada, Italy and Scotland. His installations, new-media work, wearable art pieces and performative projects have been presented internationally, including contributions to: the Hemispheric Encuentro, Sao Paolo, Brazil; the National Museum of Art, La Paz, Bolivia; and the Justina M. Barnicke Gallery, Toronto. In 2013, he was a co-organizer of the Decolonial Aesthetics Symposium in Toronto. Rodrigo is a founding member of AYOTZI 68; a cultural organization for supporting hemispheric Indigenous sharing in contemporary art, radical education and food sovereignty movements. As a member of La Lleca Collectiva (Mexico City), E-fagia LA media arts (Toronto), AYOTZI 68 (Vancouver), and in his ongoing collaborations with other artists, Rodrigo is committed to a critical, intellectual and collaborative artistic practice.
Alexa Hatanaka is a visual artist working primarily in relief print-making and textile based in Toronto. She also paints large-scale murals and creates work that is based in material exploration, craft and playful representation. She employs different combinations of printmaking, weaving and dying, painting, and paper-making. In recent years, her colourful, tactile works have been shown at: the Nanjing Arts Institute, China; La Place Forte, Paris; Articulate Baboon, Egypt and the Manifesto Festival, Toronto. Hatanaka is Japanese Canadian and embodies her heritage within her practice in its spirit of solidarity, grit, and social justice. Hatanaka's collaborative practice, PA System with Patrick Thompson, creates public artwork, painting and video. They exhibit in institutions internationally, such as the Canada House in London, the Centre de Cultura Contemporània de Barcelona, and the Art Gallery of Ontario. PA System has an ongoing project called Embassy of Imagination (EOI) based in Kinngait (Cape Dorset, Nunavut) for and with Kinngait youth.
PA System (Alexa Hatanaka and Patrick Thompson) create public artwork and work in textile, printmaking, painting, and video. They exhibit in institutions internationally, such as the Canada House in London, the Centre de Cultura Contemporània de Barcelona and the Art Gallery of Ontario. PA System has an ongoing project called Embassy of Imagination (EOI) based in Kinngait (Cape Dorset, Nunavut) for and with Kinngait youth. EOI animates yearly art workshops and creates collaborative community art projects, including public murals, performances, and exhibitions, within Kinngait, and across Canada and internationally. The youth have an important voice both as individual artists, and through collectively contributing to Indigenous place-making, and challenging the expectations for youth-engaged art. EOI is a reciprocal sharing of knowledge and ideas, expressing cross-cultural collaboration and shared human experience as an embodied practice and in material form. PA System and EOI are creating a commission for the forthcoming Toronto Biennial of Art.
Elana Mann brings a greater consciousness to the listening and speaking we practice in everyday life. She has presented her artwork in city parks, museums, galleries, and buses including: Pitzer College Art Galleries, Claremont, CA; the Museum of Contemporary Art, San Diego; The Museum of Contemporary Art, Chicago, IL; Commonwealth & Council, Los Angeles; Ben Maltz Gallery, Otis College of Art and Design, Los Angeles; REDCAT, Los Angeles; The Getty Villa, Los Angeles; Montalvo Arts Center, Saratoga, CA; and the Lu Xun Academy of Fine Arts, Shenyang, China. She is involved with numerous collaborative/collective endeavors and most recently organized Chats About Change with Robby Herbst, a series of grass-roots conversations with artists involved in creative social change. She is a recipient of awards from the California Community Foundation, the Center for Creative Innovation, the Rema Hort Mann Foundation, and the Foundation for Contemporary Arts. In 2017 she was recognized as a Cultural Trailblazer by the City of Los Angeles and was the 2017-18 artist-in-residence at Pitzer College's Ceramics Department. Her writing has been published in periodicals and books such as Afterall journal, Art 21, and In the Canyon, Revise the Canon.
People's Kitchen Collective (PKC) works at the intersection of art and activism as a food-centered political education project. Based in Oakland, California, our creative practices reflect the diverse histories and backgrounds of co-founders Sita Kuratomi Bhaumik, Jocelyn Jackson, and Saqib Keval. Written in our families' recipes are the maps of our migrations and the stories of our resilience. It is from this foundation that we create immersive experiences that honor the shared struggles of our people. We believe in radical hospitality as a strategy to address the urgent social issues of our time. We approach community dining as a social practice, creating meals in collaboration with artists, poets, researchers, and activists as multi-sensory productions of cultural resilience and joyous political critique. Through public speaking and workshops, we share our expertise and research of food and social movements to build solidarity across race, class, nationality and gender. We create participatory projects with museums, galleries, and in public spaces that engage the social politic and potential of food. For more information visit: peopleskitchencollective.com.
Jen Delos Reyes is a creative labourer, educator, writer, and radical community arts organizer. Her practice is as much about working with institutions as it is about creating and supporting sustainable artist-led culture. Delos Reyes worked within Portland State University from 2008-2014 to create the first flexible residency Art and Social Practice MFA program in the United States and devised the curriculum that focused on place, engagement, and dialogue. The flexible residency program allows for artists embedded in their communities to remain on site throughout their course of study. She is the director and founder of Open Engagement, an international annual conference on socially-engaged art that has been active since 2007. She is the author of I'm Going to Live the Life I Sing About in My Song: How Artists Make and Live Lives of Meaning, a book exploring the artist impetus toward art and everyday life. Delos Reyes currently lives and works in Chicago, IL where she is the Associate Director of the School of Art and Art History at the University of Illinois Chicago.
Mare Liberum (ML) is a collective of visual artists, designers, and writers who formed around a shared engagement with New York's waterways in 2007. As part of a mobile, interdisciplinary and pedagogical practice, the collective has: designed and built boats; published broadsides, essays and books; invented water-related art and educational forums; and collaborated with diverse institutions in order to produce public talks​, ​collaborative exhibitions, ​participatory works and voyages. ML's work bridges dialogues in art, activism, and science by remapping landscapes, reclaiming local ecologies, and observing and recording the overlaps of nature, industry and the polis. The collective's projects connect divergent constituencies with shared environmental concerns, create waterfront narratives ranging from the industrial to the personal, and catalyze the creation of engaged publics. Employing the methodologies of civic hacking, participation, open source, social sculpture, and temporary occupations, the collective extrapolates on Lefebvre's or Harvey's 'right to the city' to include its neglected waterways. Mare Liberum has presented work at the Centre Pompidou – Musée national d'art moderne, Paris, the Carpenter Center for the Visual Arts at Harvard University, the Parrish Art Museum, MASS MoCA, the Neuberger Museum, and EFA Project Space, among others. The collective is Jean Barberis, Dylan Gauthier, Ben Cohen, Stephan von Muehlen, Arthur Poisson, Sunita Prasad, and Kendra Sullivan.
BFAMFAPhD is a collective that employs visual and performing art, policy reports, and teaching tools to advocate for cultural equity in the United States. The work of the collective is to bring people together to analyze and reimagine relationships of power in the arts. BFAMFAPhD received critical acclaim for Artists Report Back (2014), which was presented as the 50th anniversary keynote at the National Endowment for the Arts and was exhibited at the Brooklyn Museum, the Museum of Art and Design, Gallery 400 in Chicago, Cornell University, and the Cleveland Institute of Art. Its work has been reviewed in The Atlantic, the New York Times, the Washington Post, the New Yorker, Andrew Sullivan's The Dish, WNYC, and Hyperallergic, and it has been supported by residencies and fellowships at the Queens Museum, Triangle Arts Association, NEWINC and PROJECT THIRD at Pratt Institute. BFAMFAPhD members Susan Jahoda and Caroline Woolard are now working on Making and Being, a multi-platform pedagogical project that offers practices of collaboration, contemplation, and social-ecological analysis for visual artists.
Making and Being is a contribution to BFAMFAPhD made by Susan Jahoda and Caroline Woolard. Susan Jahoda is a Professor in Studio Arts at the University of Amherst, MA and Caroline Woolard is an Assistant Professor of Sculpture at The University of Hartford, CT. Currently supporting this project are collective members Agnes Szanyi, and Vicky Virgin, members of BFAMFAPhD. Agnes Szanyi is a Doctoral Student at The New School for Social Research in New York, NY and Vicky Virgin is a Research Associate with the Mayor's Office for Economic Opportunity in New York, NY. From 2016-2018, Emilio Martinez Poppe was a Fellow supporting Making and Being.
Josh MacPhee is a designer, artist, and archivist. He is a founding member of both the Justseeds Artists' Cooperative and Interference Archive, a public collection of cultural materials produced by social movements based in Brooklyn, NY (InterferenceArchive.org). MacPhee is also the curator of the politically charged printmaking exhibition Paper Politics, which has been touring North America since 2004. In 2001, he co-organized the Department of Space and Land Reclamation in Chicago with Emily Forman and Nato Thompson. In 2018, he also co-organized the exhibition Free Education! The Free University of New York, and the Liberation of Education, with exhibition curator, Jacob Jackobsen. MacPhee is the author and editor of numerous publications, including Signs of Change: Social Movement Cultures 1960s to Now and Signal: A Journal of International Political Graphics and Culture. He has organized the Celebrate People's History poster series since 1998 and has designed book covers for many publishers over the past decade (AntumbraDesign.org).
Vesna Krstich is an art critic, curator, and art historian who teaches Visual Arts and Theory of Knowledge at Upper Canada College in Toronto. Her research explores the interrelationship between performance-based practices and experimental pedagogy from the 1960s onwards. She holds an MA in Art Education from Concordia University and an MA in the History of Art from the Courtauld Institute of Art, where she specialized in Contemporary Art. In 2013, she developed a curatorial residency entitled Back to School at Gallery TPW in Toronto, which sought to examine performance instructions or 'scores' as curriculum material through a program of workshops, screenings, and artist talks. As a collaborator on The Pedagogical Impulse project, she continues her archival investigation into the histories of Fluxus and Happenings, and curriculum reform. Krstich has received research grants from the Canada Council for the Arts, Ontario Arts Council and the Toronto Arts Council. She has published in C Magazine, Art Papers, Parachute, Canadian Art, and Curator: The Museum Journal, among others. Her recent publication, Multiple Elementary, Multiple Leftovers, Multiple Learning appears in a critical anthology of texts edited by Helen Reed and Hannah Jickling, and jointly published by YYZBOOKS (Toronto) and Black Dog (UK) in 2017.
Stephanie Springgay is an Associate Professor in the Department of Curriculum, Teaching, and Learning at the University of Toronto. She is a leading scholar in research-creation methodologies with a focus on walking, affect, new materialisms and posthumanisms, queer theory, and contemporary art and pedagogy. Her most recent research-creation projects are documented at www.thepedagogicalimpulse.com, www.walkinglab.org and www.artistsoupkitchen.com. She has published widely in academic journals and is the co-author of the book Walking Methodologies in a More- than-Human World: Walkinglab (Routledge); co-editor of M/othering a Bodied Curriculum: Emplacement, Desire, Affect (University of Toronto Press), co- editor of Curriculum and the Cultural Body (Peter Lang); and author of Body Knowledge and Curriculum: Pedagogies of Touch in Youth and Visual Culture (Peter Lang).