Call for Activation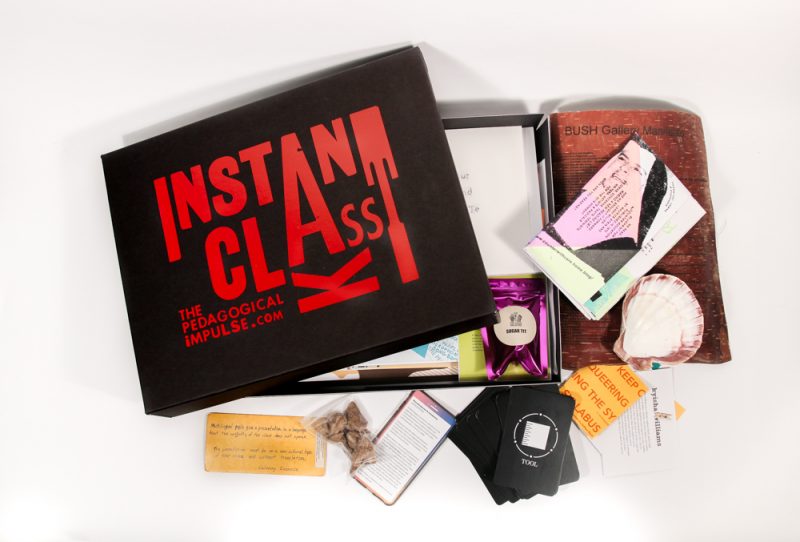 Call for Activation
We are seeking post-secondary instructors to activate the Instant Class Kit with their students in the 2019-2020 academic year (starting in September 2019). Three kits will circulate to post-secondary institutions in North America. You can request a kit for a semester, a month, or a few weeks. Please see booking details below. Instructors and students will be responsible for documenting kit activations to be shared with The Pedagogical Impulse.
How to book the Instant Class Kit:
If you are interested in the kit please email stephanie.springgay@utoronto.ca.
In your email please include the following information:
Your name and full contact information of where the kit will be sent
The institution where you teach
Name of the course that the kit will be activated in
Number of students in the course
Dates of the course
Your bio
A course description and an explanation of how the kit 'fits' into your course
Please view Google Calendar to see current bookings of the 3 circulating kits
Indicate your top 3 time periods to receive the kit when it's not already booked
Institutional Ethics:
This kit is funded through the Social Sciences and Humanities Research Council, Canada and has undergone institutional ethics at the University of Toronto. Instructors and students will need to sign a consent form.